The Ugra Chess Academy
Khanty-Mansiysk, 6a Loparev St.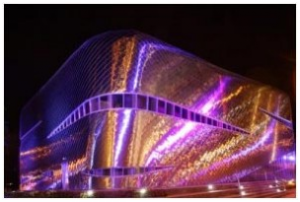 FIDE World Rapid and Blitz Championships 2013 will be held in the modern building of the Ugra Chess Academy, which is located in the city center.
During the construction modern energy-conservative technologies and engineering solutions were used which provide the complex with the multi-functional usage and allow reducing the expenses for power consumption and conditioning of the building. The unique three-level building without sharp corners styled as a chess piece has been built for two years in the capital of Ugra upon the project of the famous Dutch architect Erick Van Egeraat.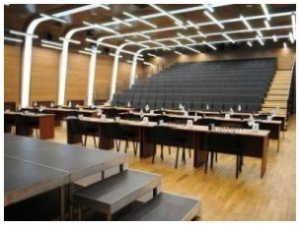 The games will be held in the tournament hall on the first floor. The hall can be transformed and changed in size due to the innovative construction, regulated walls and folding spectator stand. Over the late years a number of international congresses and forums took place in the hall, regional and Russian tournaments are constantly held here.
In September 2010 the General Assembly and the 81st FIDE Congress as a part of the 39th World Chess Olympiad took place in the Academy. In April 2011 Internal Paralympic Committee Forum as a part of IPC Biathlon and Cross-Country Skiing World Championships 2011 was held in the Academy. In September 2011 the Academy hosted World Chess Cup. The Chess Tournament as a part of III All-Russian Summer Universiade 2012 took place in summer 2012. In autumn 2012 FIDE World Women's Chess Championship was held in the Academy. Moreover a lot of tournaments of regional, national and international level for chess players of all age categories take place in the Academy.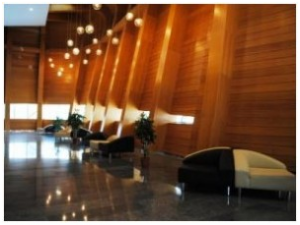 Besides the tournament hall the Ugra Chess Academy consists of classrooms for children who are keen on chess, computer classrooms for holding the internet-tournaments, a cozy café and a hall decorated with pieces of art regarding chess.
The building has enough rooms for organizing all the required offices: in proximity to the tournament hall an Office FIDE, a room for arbiters, a room for jury and technical room for broadcasting will be located on the first floor.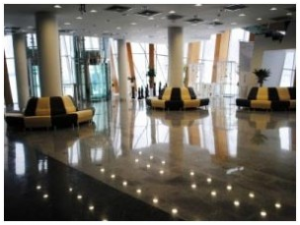 There will be organized game analysis room for spectators where they can follow the games and receive professional commentaries about the most interesting moments of the World Championships.
The computer classroom will be used by players for game analysis and access to the Internet.
The press-center with the hall for press-conferences and OC Office will be on the ground floor.