Khanty-Mansiysk is hosting one of the next big chess competitions already for the 8th time. There is nothing to be surprised: Khanty as well as the Ugra chess Academy became the second home for many chess players, coaches and journalists. The unique three level building without sharp corners in the middle of a small city — this is the Ugra Chess Academy.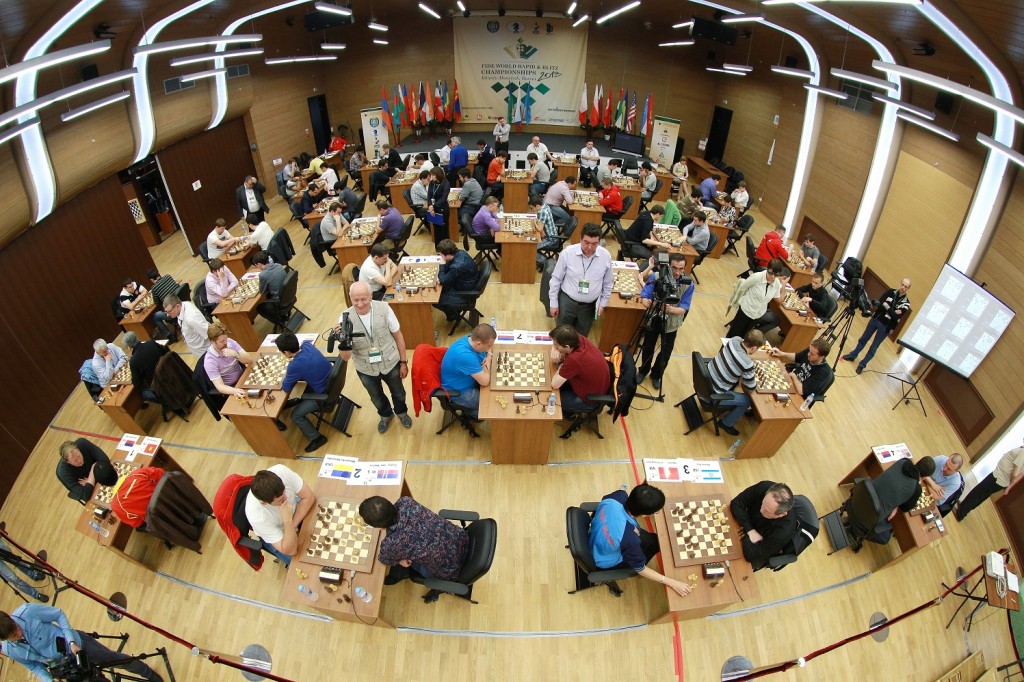 The Academy — which resembles a chess piece — is a creation of the Dutch architect Erik Van Egeraat, it was constructed only during two years. Now the Academy is called the best in the world after the Olympiad 2010. The tournament hall is the central place in the Academy. It is located on the second level. We should thank the innovations: the hall can be transformed and changed in size. The moving walls and folding tribune for spectators make the hall transformable.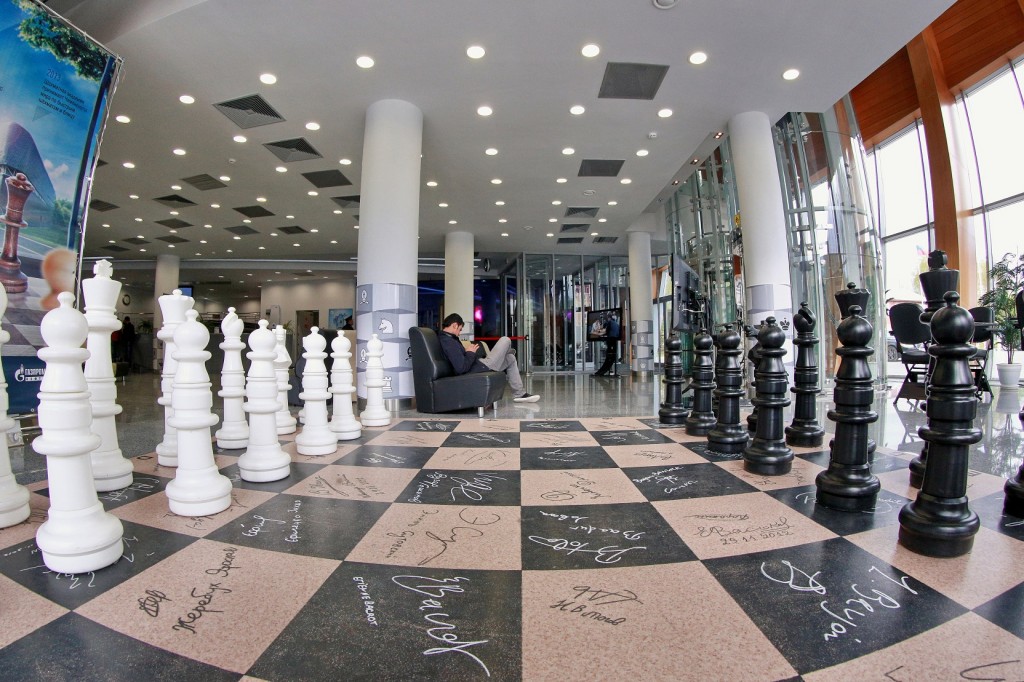 The Academy hall is decorated with the art masterpieces. There are soft sofas in white and black gamma. Of course there is a place for the «Star alley». The famous sisters Kosintsevs, the acting Women's World Champion Anna Ushenina and the World Rapid Chess Champion Shakhriyar Mamedyatov left their autographs on the wall. There are still spare squares for others.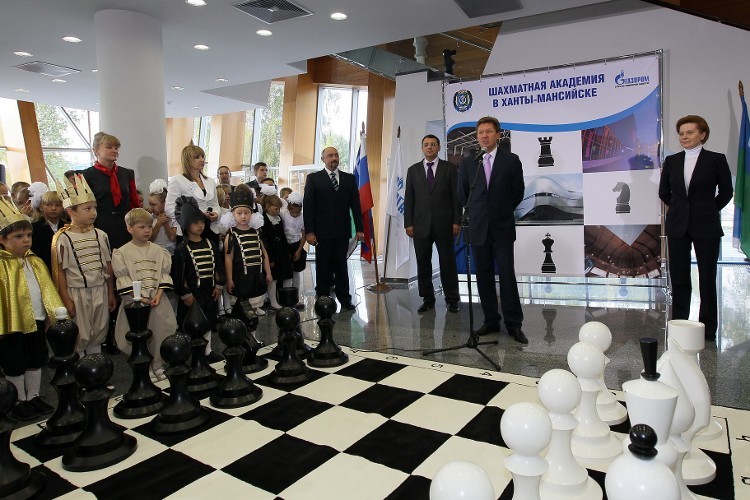 The Academy is not only a place for the international competitions, Cups, congresses and Assemblies. The most important here, according to the directorate of the Academy, is that children study chess here. The special computer classes are equipped here. Future Grandmasters grow up here under the supervision of the professional coaches. The Academy plays the key educational role, participating in the program «Chess in school». Today, more than 500 children study here; there are 65 internet-centers of chess skills.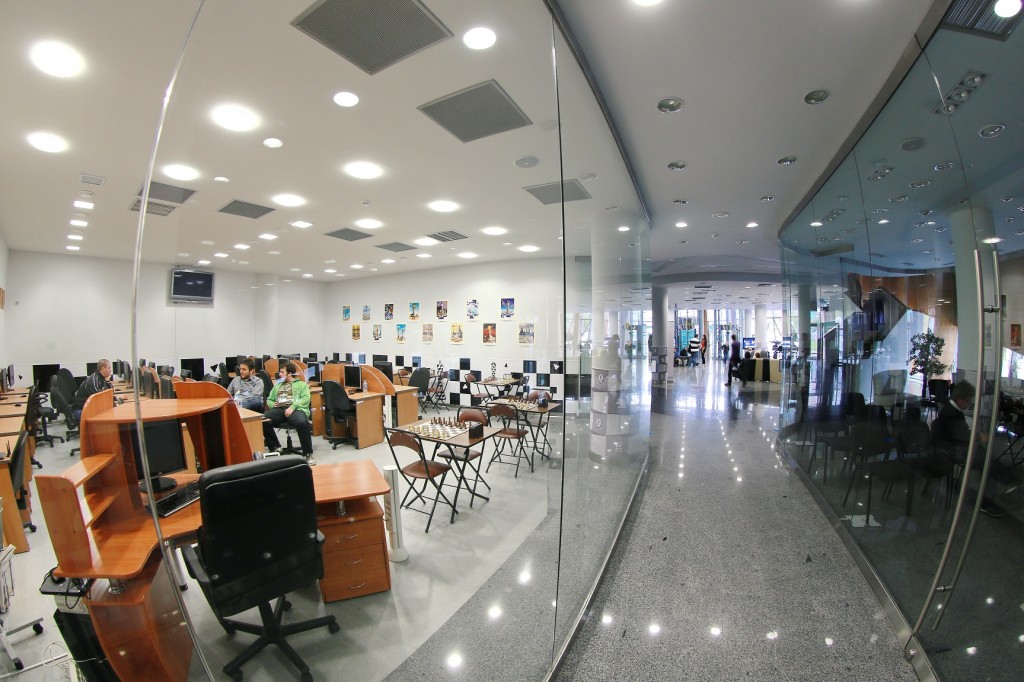 -