An open air tournament gathered 83 chess fans in Khanty-Mansiysk. The chess amateurs as well as the veterans of the sport — the oldest sporsman became 84 recently — took part in the tournament.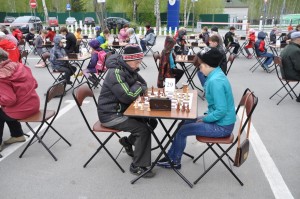 The organizers chose rather special format — all participants played in open air, near the Ugra Chess academy.
«During warm seasons we often organize the tournaments in open air,» — said the chief arbiter of the tournament Natalia Popova. «Sometimes we even have the tournament in the central square of the city We also organize family tournaments. This competition is dedicated to the World Rapid and Blitz championships that are taking place now in Khanty-Mansiysk»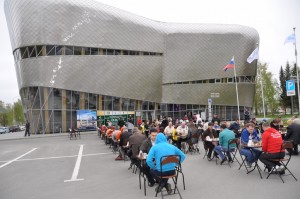 The Chief Arbiter also underlined that each person can participate in the tournament. «So called street tournaments popularize chess in the best way possible. It even happens that even passing people start to play in it,» — said Natalia Popova.
Not only local chess fans, but also the sportsmen from other municipalities of Ugra as well as guests from some other regions of Ural Federal Okrug (Tymen and Kurgan regions and Yamal) took part in the tournament.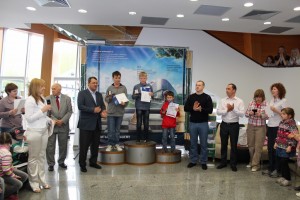 The President of Ugra Chess Federation, the Mayor of Khanty-Mansiysk Vasilyl Filipenko mentioned at the Award Ceremony that this was the first amateur tournament which is organized in the frames of the World Rapid and Blitz Championships. «We are planning to organize such kind of tournaments in the future as well. We had this idea long before, but brought ourselfes to make it only this year,» — said Vasily Filipenko.